recent work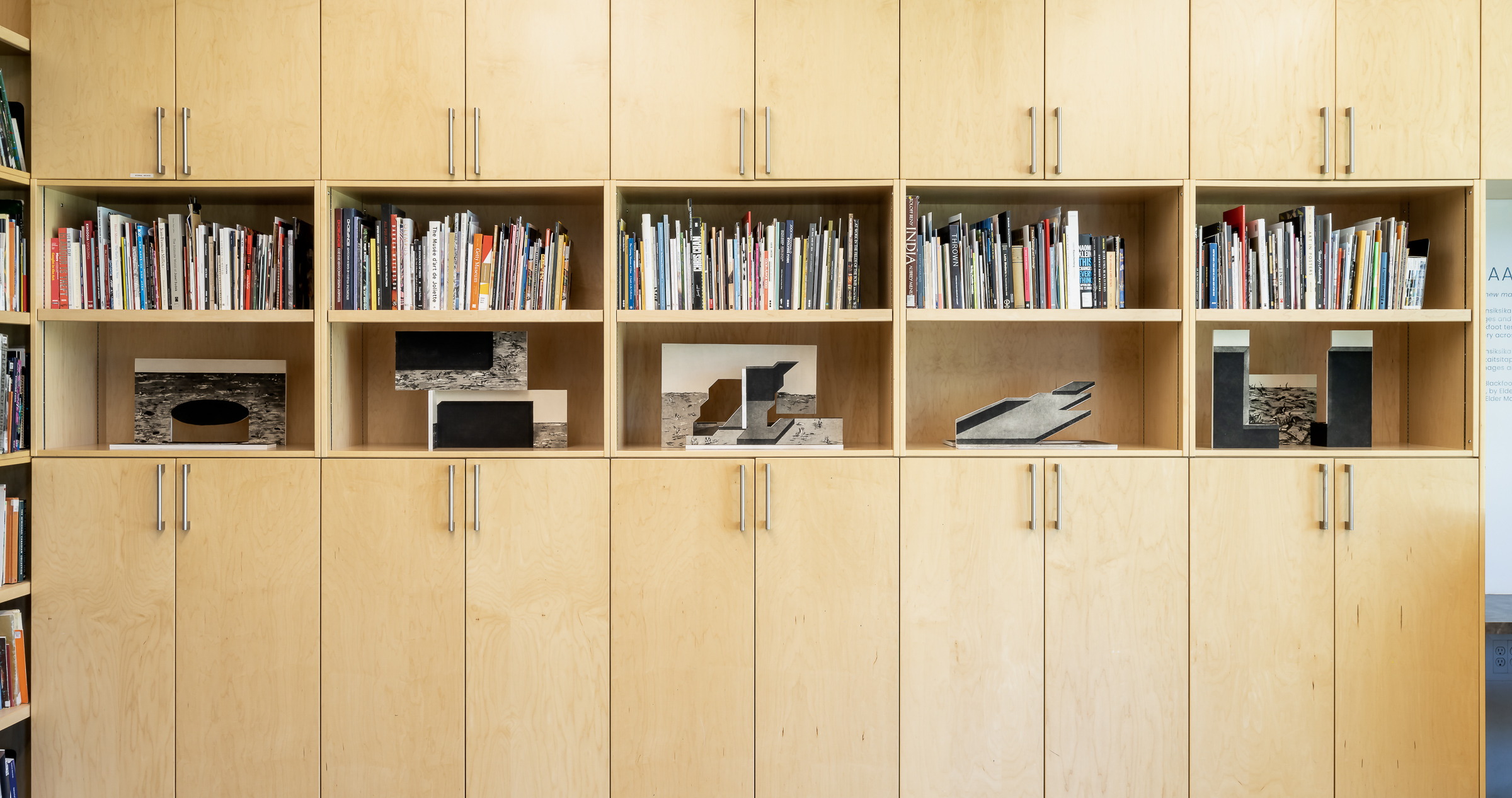 Images from the exhibition, Unhomely, Southern Alberta Art Gallery (SAAG), 2022.
As both a word and an exhibition, "unhomely" embodies anxious and conflicting feelings towards homes as constructed things. Meaning a lack of intimacy or ugliness, "unhomely" was cited by Sigmund Freud as the source of the word
unheimlich
, the uncanny, or the familiar made unfamiliar. Kellen Spencer begins with the familiar shapes and constructions of residential homes and breaks them into unfamiliar building blocks. His copperplate etchings reduce the recognizable single-family home to desolate, stark, and sometimes impossible constructions of concrete foundations.
Within the depth of the Gallery's library bookshelves, Spencer reimagines his etchings as three-dimensional landscapes. Propped in the shelves like a stage set, each miniature landscape anticipates the action to come, whether the construction of a home or its continued demolition. Each site is uninviting and barren, with no signs of human scale. As someone who works in the surveying industry, Spencer also sees the possibilities of these sites, of the future lives that could animate and shape each empty lot. However, the unfamiliarity of Spencer's constructions also visualizes the very real anxieties and politics surrounding affordable housing.
Curated by Adam Whitford, Interim Curator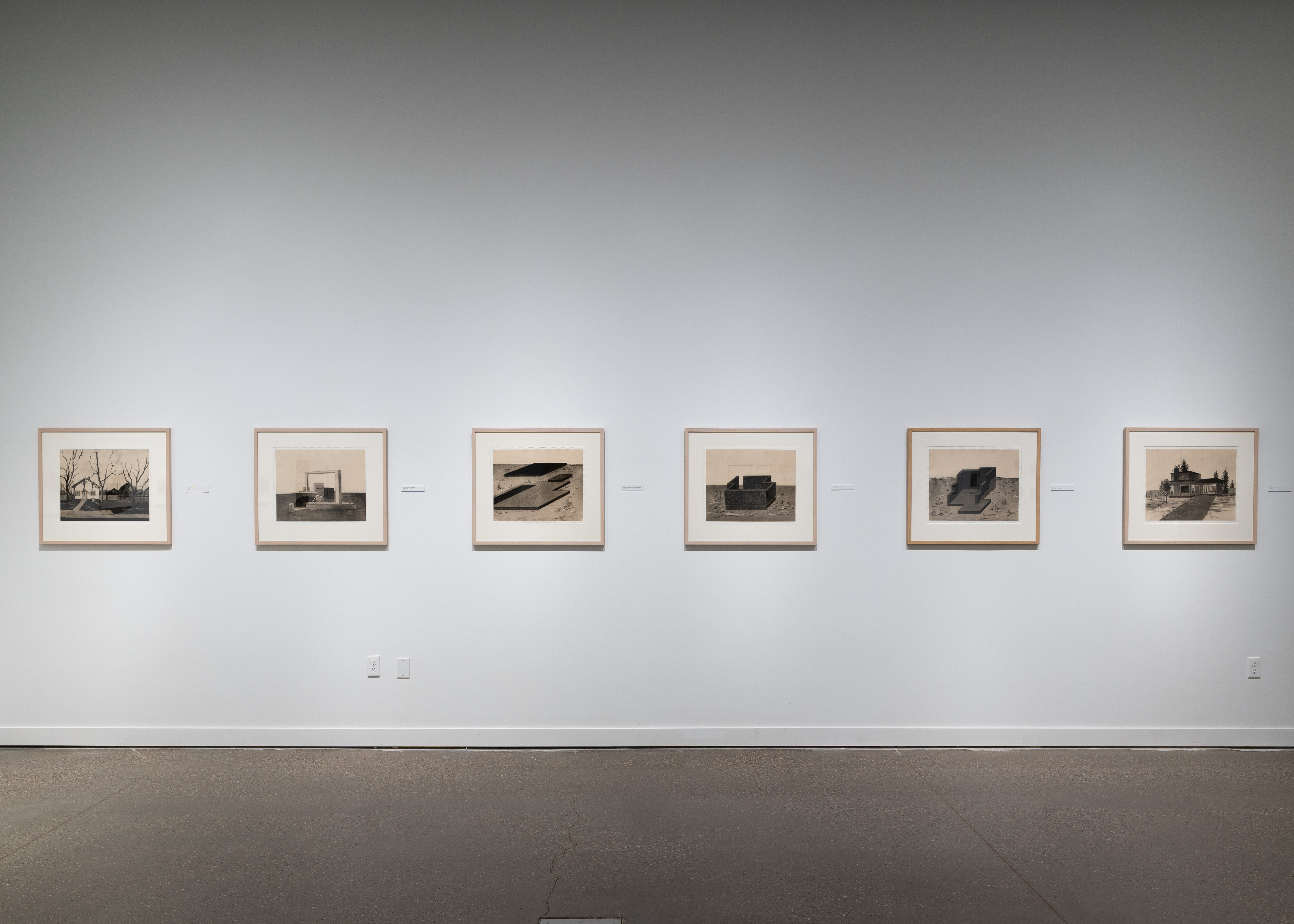 Images from the exhibition, Between the Sidewalk and the Horizon, Casa Lethbridge, 2021/22.
Between the Sidewalk and the Horizon is an ongoing series of artworks that examines residential housing construction, memory and the notion of home. What started as a short documentative series of photographs in the neighborhood of Mount Pleasant, Calgary, became a fascination with housing politics in Canada and the narratives each of us carry around these subjects. The series includes black and white photographs, pencil drawings and copperplate etchings.
By displaying drawings and etchings with surreal elements alongside my photographic work, I wonder about the difference between houses as assets in the real estate market versus homes as places that hold significant personal and familial histories. Do our private endeavours toward home ownership uphold our collective cultural values about home? How can we balance financial matters in housing with place making, meaning and family history?
Recognizing that housing politics is rife with challenges at local and national scales, my art practice acts as a means to better understand the relationship we have with home, and to question the decisions that are made regarding preservation/sustainability, development and accessibility.